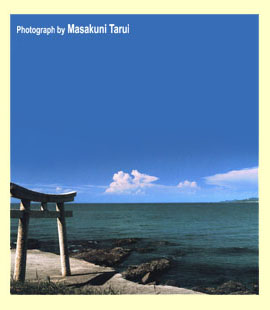 The Forum has been closed
successfully.
Thank you for your cooperations.
Call for Papers

In addition to the Symposium of invited speakers, we welcome poster presentations from regular participants. The most outstanding abstracts will be selected for oral presentation at the Forum workshops.
Advanced Registration
Advanced Registration, Hotel Reservation, and Abstract Submission are possible via this web-site.
Registration Fee: JPY 6,000 per person, which includes one copy of the Meeting Proceedings.
A fee is required for accompanying persons only if they attend the Banquet.
Organized@by:
Research Institute for Microbial Diseases,
Osaka University
Institute of Medical Science The University of Tokyo
International reserch center for infectious diseases
Co-sponsoring:

21st Century COE Program, Osaka University

"Combined Program on Microbiology and Immunology"
Shizuo AKira
Supported byF

Meiji Seika Kaisha, Ltd.

The Research Foundation for Microbial Diseases of
Osaka University
Chair
Yasuhiko Horiguchi Ph.D.
Research Institute for Microbial Diseases (BIKEN)
Osaka University
Department of Molecular Bacteriology
3-1 Yamadaoka, Suita, Osaka 565-0871, Japan
TEL:81-6-6879-8284
FAX:81-6-6879-8283
E-mail:horiguti@biken.osaka-u.ac.jp
Deadlines

Abstract Submission deadline July 20 (Wed), 2005Advanced Registration and Hotel Reservation deadline August 15 (Mon), 2005

Bacteriology
Thomas Borén

Umeå University,SWEDEN
Mary O'Riordan

University of Michigan,U.S.A.
Andrew Camilli

Tufts University,U.S.A.
Peter Sebo
Institute of Microbiology,
CZECH REPUBLIC
Michael S.Gilmore
Harvard Medical School,U.S.A.
Parasitology
JeremyC.Mottram
University of Glasgow,U.K.
L. David Sibley
Washington University,U.S.A.
Blaise Genton
Policlinique Medicale Universitaire,SWITZERLAND
Takafumi Tsuboi
Ehime University,JAPAN
Toshihiro Horii
Osaka University,JAPAN
Virology
Jianxin You
Harvard Medical School,U.S.A.
Teresa Compton
University of Wisconsin,U.S.A.
Martin Schwemmle
University of Freiburg,GERMANY
Kenzo Takada
Hokkaido University,JAPAN
Kunitada Shimotohno
Kyoto University,JAPAN
Immunology
Yong-Jun Liu
The University of Texas,U.S.A.
Wayne Yokoyama

Washington University,U.S.A.
Trude Helen Flo
Norwegian University of Science and Technology,NORWAY
Akinori Takaoka

The University of Tokyo,JAPAN
Takashi Fujita
The Tokyo Metropolitan Institute of Medical Science,JAPAN
Osamu Takeuchi
Osaka University,JAPAN
Autophagy
Christian Munz
The Rockefeller University,U.S.A.
Vojo Deretic

University of New Mexico,U.S.A.
Michinaga Ogawa

The University of Tokyo,JAPAN
Ichiro Nakagawa
Osaka University,JAPAN
Tamotsu Yoshimori
National Institute of Genetics,JAPAN
-Training Course-
Shizuo Akira
Osaka University,JAPAN
Masao Mitsuyama

Kyoto University,JAPAN
Yoshiharu Matsuura
Osaka University,JAPAN
Tomoyoshi Nozaki
Gunma University,JAPAN
Shigeo Koyasu
Keio University,JAPAN